Export sales - Denmark, Norway, Sweden
Description
The Danish-Estonian Chamber of Commerce is glad to announce Christiansen Consulting OÜ's invite to an inter-active workshop for people considering Scandinavia as an important export market:

"Export sales - Denmark, Norway, Sweden"
13:00-16:30, May 3, 2011
Peterburi tee 92e
The agenda of the training includes: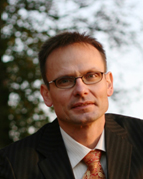 The general market situation now

Cultural differences and similarities
Suitable sales strategy
Practical advice what to do and what NOT to do!
Practical examples / case study – step by step from creation of sales leads, over sales strategy to getting the Deal – and starting up a strategic partnership
Difficult cases / situations (The participants are welcome to come with some examples)
Examples from the participating companies
For additional information call to: Jens Christiansen 514 0270 or Ingrid Thomsen 5345 4674. Registration and participation fees: Registration until April 13 - price 99 EUR + VAT per participant, Registration after April 13 - price 149 EUR + VAT per participant.

You can register at Christiansen Consulting OÜ's homepage www.christiansen.ee or at ingrid@christiansen.ee NB! The last day for registration is Friday April 29. In addition to the training the price also includes materials and refreshments.
Venue
City: Tartu
2011-05-03 13:00:00 2011-05-03 00:00:00 Europe/Tallinn Export sales - Denmark, Norway, Sweden

The Danish-Estonian Chamber of Commerce is glad to announce Christiansen Consulting OÜ's invite to an inter-active workshop for people considering Scandinavia as an important export market:

 

 

"Export sales - Denmark, Norway, Sweden"

13:00-16:30, May 3, 2011

Peterburi tee 92e

 

The agenda of the training includes:

The general market situation now

Cultural differences and similarities
Suitable sales strategy
Practical advice what to do and what NOT to do!
Practical examples / case study – step by step from creation of sales leads, over sales strategy to getting the Deal – and starting up a strategic partnership
Difficult cases / situations (The participants are welcome to come with some examples)
Examples from the participating companies

 

For additional information call to: Jens Christiansen 514 0270 or Ingrid Thomsen 5345 4674. Registration and participation fees: Registration until April 13 - price 99 EUR + VAT per participant, Registration after April 13 - price 149 EUR + VAT per participant.


You can register at Christiansen Consulting OÜ's homepage www.christiansen.ee or at ingrid@christiansen.ee NB! The last day for registration is Friday April 29. In addition to the training the price also includes materials and refreshments.

Tartu Teaduspark Marek marek@reaktiiv.com