60 Minutes of Practical Employment Law
Description
Together with the NJORD Law Firm, we hereby invite you to attend our webinar, where one of the best experts in Estonia gives practical advice about the complicated employment issues.
Date and time: 

Thursday, 18 February at 14.00-15.00
Price: Free of charge for DECC Members, 25€ for Non-Members


Registration:

 Please register latest by Tuesday, 16 February at anneli.vilu@decc.ee
Webinar link: The link to the webinar will be sent to the registered participants.
Language: The webinar will be held in English, unless all registered participants are Estonian-speaking.



Content:
- Employment contracts and employment relationships
- Flexible working arrangements - regulation of distance working
- How to terminate an employment contract - reasons, basis, procedure
About the Speaker:
Katrin Sarap
 is attorney-at-law and partner at NJORD Law Firm in Tallinn. She has more than 15 years of experience in advising local and international clients on all aspects related to employment law matters. Katrin is one of the most published authors and one of the most frequent lecturers on employment law issues in Estonia. She is also among nine lawyers who are members of the Employment Law Committee of the Estonian Bar Association.
https://www.njordlaw.com/katrin-sarap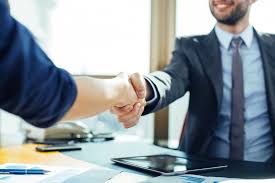 Venue
Webinar
2021-02-18 14:00:00 2021-02-18 15:00:00 Europe/Tallinn 60 Minutes of Practical Employment Law

Together with the NJORD Law Firm, we hereby invite you to attend our webinar, where one of the best experts in Estonia gives practical advice about the complicated employment issues.

Date and time: 

Thursday, 18 February at 14.00-15.00
Price: Free of charge for DECC Members, 25€ for Non-Members


Registration:

 Please register latest by Tuesday, 16 February at anneli.vilu@decc.ee
Webinar link: The link to the webinar will be sent to the registered participants.
Language: The webinar will be held in English, unless all registered participants are Estonian-speaking.



Content:

- Employment contracts and employment relationships

- Flexible working arrangements - regulation of distance working

- How to terminate an employment contract - reasons, basis, procedure

 

About the Speaker:

Katrin Sarap

 is attorney-at-law and partner at NJORD Law Firm in Tallinn. She has more than 15 years of experience in advising local and international clients on all aspects related to employment law matters. Katrin is one of the most published authors and one of the most frequent lecturers on employment law issues in Estonia. She is also among nine lawyers who are members of the Employment Law Committee of the Estonian Bar Association.

https://www.njordlaw.com/katrin-sarap

 

Webinar Marek marek@reaktiiv.com