Unlocking the Power of LinkedIn
Description
Unlocking the Power of LinkedIn
Together with the Swedish Chamber of Commerce in Estonia, we hereby invite you to participate in online training sessions focusing on use of possibilities of LinkedIn
Date and time of the first training session: Thursday, 4 February at 15.30-16.30
Price: Free of charge for DECC Members, 25€ + VAT for Non-Members
Registration: Please register latest by Monday, 1 February at anneli.vilu@decc.ee
Webinar link: The link to the webinar will be sent to the registered participants.
Indrek Põldvee, LinkedIn Strategist and Trainer at B2B Growth, will lead the online training sessions and highlight the topics:
Who are the people using LinkedIn and where are they from?

5 secrets you didn't know about improving your company's and your personal LinkedIn profile and standing out!
Aka Mr. LinkedIn, Indrek Põldvee is the founder and CEO of B2B Growth - the only agency in the Baltics focused on LinkedIn. In a little over a year, Indrek has taught over 500 people in Europe how to build their brand, get leads, and write valuable content using LinkedIn.

For the last 3 years, Indrek has been mentoring different startups and entrepreneurs. Indrek co-founded a startup called Sorry as a Service in 2015, which was successfully sold in the summer of 2019.
Read more HERE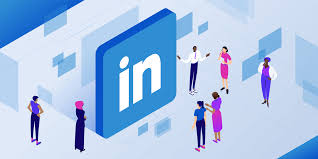 Venue
Webinar
2021-02-04 15:30:00 2021-02-04 16:30:00 Europe/Tallinn Unlocking the Power of LinkedIn

Unlocking the Power of LinkedIn

Together with the Swedish Chamber of Commerce in Estonia, we hereby invite you to participate in online training sessions focusing on use of possibilities of LinkedIn

 

Date and time of the first training session: Thursday, 4 February at 15.30-16.30
Price: Free of charge for DECC Members, 25€ + VAT for Non-Members
Registration: Please register latest by Monday, 1 February at anneli.vilu@decc.ee
Webinar link: The link to the webinar will be sent to the registered participants.

 

Indrek Põldvee, LinkedIn Strategist and Trainer at B2B Growth, will lead the online training sessions and highlight the topics:

Who are the people using LinkedIn and where are they from?

5 secrets you didn't know about improving your company's and your personal LinkedIn profile and standing out!

Aka Mr. LinkedIn, Indrek Põldvee is the founder and CEO of B2B Growth - the only agency in the Baltics focused on LinkedIn. In a little over a year, Indrek has taught over 500 people in Europe how to build their brand, get leads, and write valuable content using LinkedIn.

For the last 3 years, Indrek has been mentoring different startups and entrepreneurs. Indrek co-founded a startup called Sorry as a Service in 2015, which was successfully sold in the summer of 2019.

 

Read more HERE

Webinar Marek marek@reaktiiv.com