Buy Takeout Danish Christmas Dinner and participate at DECC Christmas Lottery!
Carriage House at Von Stackelberg Hotel - Tallinn
Description
The bad news is, that we have to cancel the DECC Christmas party on 27 November. But the good news is, that you do not have to miss the flæskesteg, rødkål and ris a la mande this year!
The chef at Von Stackelberg Hotel restaurant has mastered the Danish Christmas menu to perfection with the help of the Danish chef Vagn Christensen. Our expert panel has tested the menu and gave it the highest score. 
How to order the takeout dinner and participate at the lottery?
1. Order the takeout Danish Christmas dinner (and Danish "snaps" if you wish) at events.vsh@uhotelsgroup.com between 23 November and 18 December 2020 (you can pick it up until 26 December)
2. Pick up the dinner package at Von Stackelberg hotel restaurant
3. Take a photo of your Danish Christmas dinner party and send it to anneli.vilu@decc.ee together with all names of the people, who share the dinner with you, in order to participate at the DECC Christmas lottery
After Christmas, DECC Council members will organize a lottery ceremony and draw the lucky winners between all people, who took the chance to enjoy the takeout Danish Christmas dinner.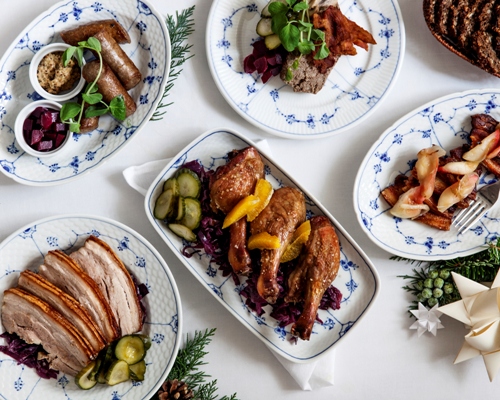 Venue
Carriage House at Von Stackelberg Hotel
City: Tallinn
2020-12-26 18:00:00 2020-12-26 00:00:00 Europe/Tallinn Buy Takeout Danish Christmas Dinner and participate at DECC Christmas Lottery!

The bad news is, that we have to cancel the DECC Christmas party on 27 November. But the good news is, that you do not have to miss the flæskesteg, rødkål and ris a la mande this year!

 

The chef at Von Stackelberg Hotel restaurant has mastered the Danish Christmas menu to perfection with the help of the Danish chef Vagn Christensen. Our expert panel has tested the menu and gave it the highest score. 

 

How to order the takeout dinner and participate at the lottery?
1. Order the takeout Danish Christmas dinner (and Danish "snaps" if you wish) at events.vsh@uhotelsgroup.com between 23 November and 18 December 2020 (you can pick it up until 26 December)
2. Pick up the dinner package at Von Stackelberg hotel restaurant
3. Take a photo of your Danish Christmas dinner party and send it to anneli.vilu@decc.ee together with all names of the people, who share the dinner with you, in order to participate at the DECC Christmas lottery

 

After Christmas, DECC Council members will organize a lottery ceremony and draw the lucky winners between all people, who took the chance to enjoy the takeout Danish Christmas dinner.

 

Carriage House at Von Stackelberg Hotel Marek marek@reaktiiv.com