Company visit to Runway International
Runway International - Tallinn
Description
Runway International is the ideal nearshoring partner for Scandinavian and other European businesses looking for outsourcing services for over 14 years. The uniqueness of Runway services lies with their tailor made solutions and the focus on being an all-included service company. 

We will be hosted by the Business Director of Runway International and one of our own Mr. Stig Terje Henriksen, who will give you a personal tour of Runway office with explanation of Runway business and opportunities in general, followed by the discussion on outsourcing business in general and its possibilities in Estonia and Baltics. Light complimentary snacks will be provided for you to enjoy during the discussion.
 
Let us all meet and get to know one of the newest member of the DECC family.
Register to the Runway International visit here!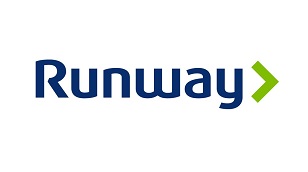 Venue
ZIP: 10115
City: Tallinn
2018-03-06 16:00:00 2018-03-06 18:00:00 Europe/Tallinn Company visit to Runway International

 

 

Runway International is the ideal nearshoring partner for Scandinavian and other European businesses looking for outsourcing services for over 14 years. The uniqueness of Runway services lies with their tailor made solutions and the focus on being an all-included service company. 

We will be hosted by the Business Director of Runway International and one of our own Mr. Stig Terje Henriksen, who will give you a personal tour of Runway office with explanation of Runway business and opportunities in general, followed by the discussion on outsourcing business in general and its possibilities in Estonia and Baltics. Light complimentary snacks will be provided for you to enjoy during the discussion.
 

Let us all meet and get to know one of the newest member of the DECC family.

 

Register to the Runway International visit here!

 

Runway International Marek marek@reaktiiv.com