Unlocking the Power of LinkedIn
Description
Together with the Swedish Chamber of Commerce in Estonia, we invite you to 2nd part of the online LinkedIn training:
How to Find the Ideal Customers in LinkedIn
This time, our speaker Indrek Põldvee will focus on the following topics:
- how to find the ideal customers in LinkedIn
- how to use the search function
- how to connect with people
- how the Sales Navigator works and how to use it, in order to save hours of work per week

Date and time: Thursday, 4 March at 15.30-16.30
Price: Free of charge for DECC Members, 25€ + VAT for Non-Members
Registration: Please register latest by Tuesday, 2 March at anneli.vilu@decc.ee
Webinar link: The link to the webinar will be sent to the registered participants.
About the Speaker
Aka Mr. LinkedIn, Indrek Põldvee is the founder and CEO of B2B Growth - the only agency in the Baltics focused on LinkedIn. In a little over a year, Indrek has taught over 500 people in Europe how to build their brand, get leads, and write valuable content using LinkedIn.
For the last 3 years, Indrek has been mentoring different startups and entrepreneurs. Indrek co-founded a startup called Sorry as a Service in 2015, which was successfully sold in the summer of 2019.
Read more HERE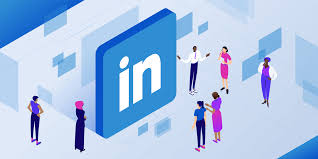 Venue
Webinar
2021-03-04 15:30:00 2021-03-04 16:30:00 Europe/Tallinn Unlocking the Power of LinkedIn

Together with the Swedish Chamber of Commerce in Estonia, we invite you to 2nd part of the online LinkedIn training:

How to Find the Ideal Customers in LinkedIn
This time, our speaker Indrek Põldvee will focus on the following topics:
- how to find the ideal customers in LinkedIn
- how to use the search function
- how to connect with people
- how the Sales Navigator works and how to use it, in order to save hours of work per week


Date and time: Thursday, 4 March at 15.30-16.30
Price: Free of charge for DECC Members, 25€ + VAT for Non-Members
Registration: Please register latest by Tuesday, 2 March at anneli.vilu@decc.ee
Webinar link: The link to the webinar will be sent to the registered participants.

About the Speaker

Aka Mr. LinkedIn, Indrek Põldvee is the founder and CEO of B2B Growth - the only agency in the Baltics focused on LinkedIn. In a little over a year, Indrek has taught over 500 people in Europe how to build their brand, get leads, and write valuable content using LinkedIn.
For the last 3 years, Indrek has been mentoring different startups and entrepreneurs. Indrek co-founded a startup called Sorry as a Service in 2015, which was successfully sold in the summer of 2019.

Read more HERE

Webinar Marek marek@reaktiiv.com